Want to learn more about magic and art?
In just a few hours, you can see your coloring and creativity in an entirely new way. I'll show you the magic of using shading, color, and light—as well as spells and rituals to banish your artistic fears and unleash your creative confidence.
_________________________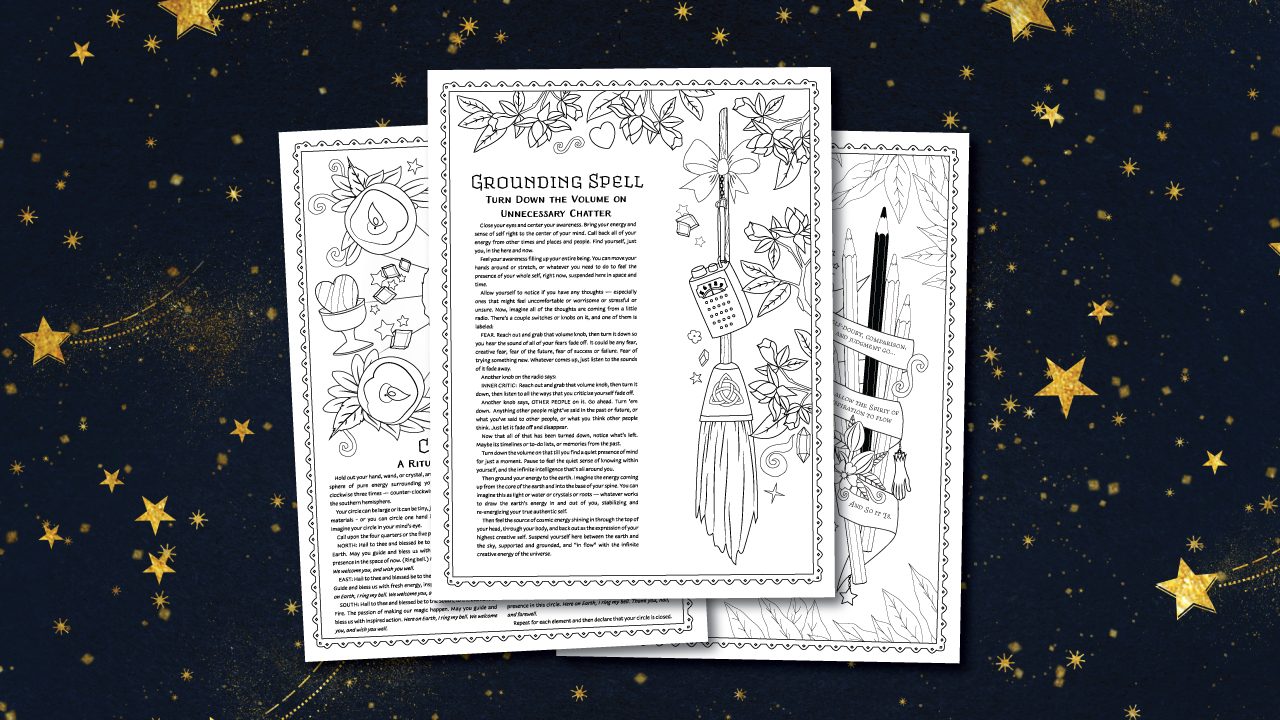 PART 1: GET READY FOR MAGIC
Cast spells and rituals to release your creative fears and allow space for your art to flow. Includes printable PDF's for the following spells:
• A Grounding Spell
• Ways to direct your "art magic" once you're in the flow
• Circle Casting and energy clearing
• A Spell to clear and energize your space and materials.
PART 2: COLOR ALCHEMY
• Discover the magic of color and how light mixes and blends to create the colors that we see.
• Explore the power of "value"—the scale of dark to light—and how you can use it to add depth to your coloring.
• Play with texture and learn to trust your creativity as you experiment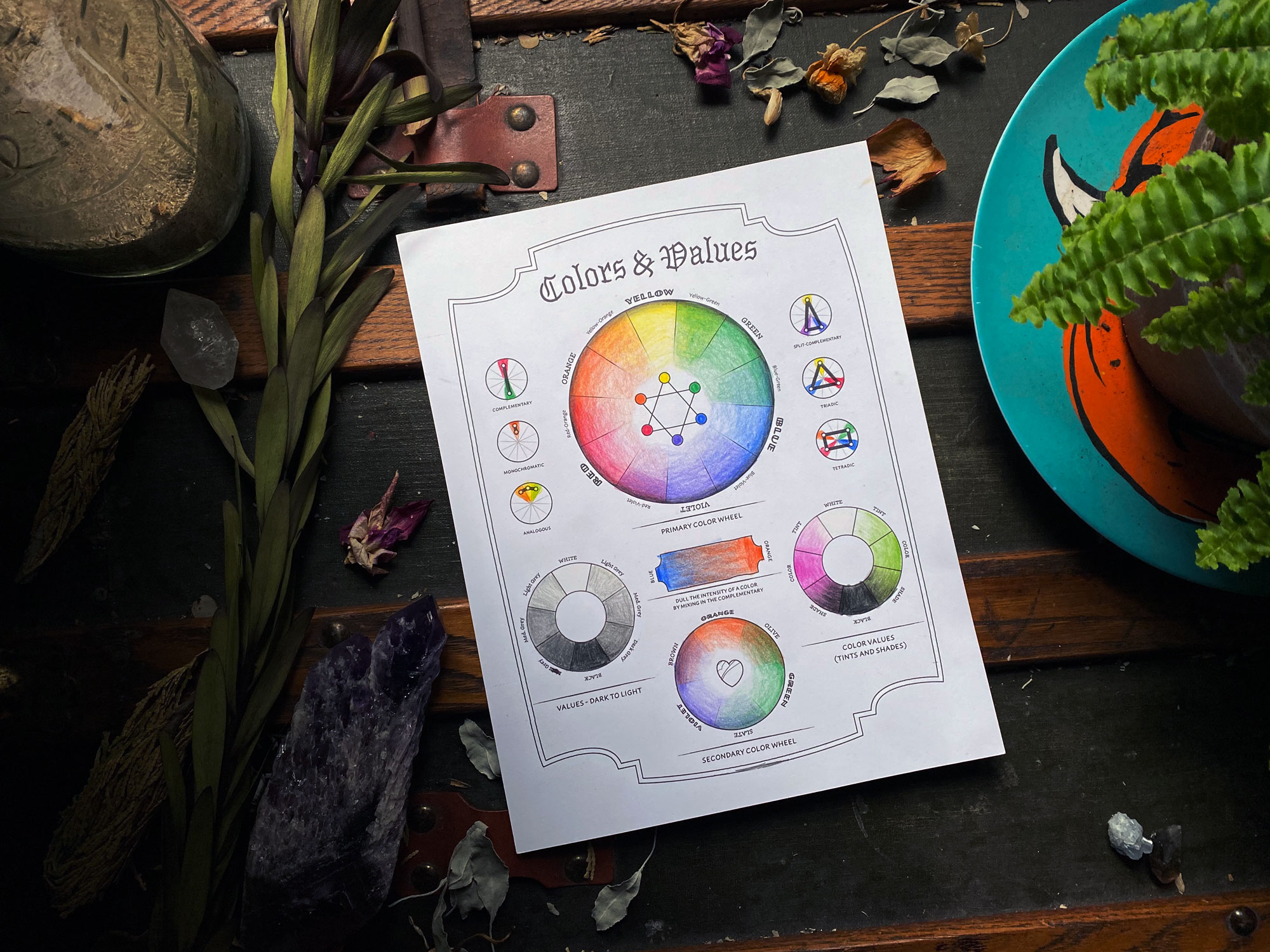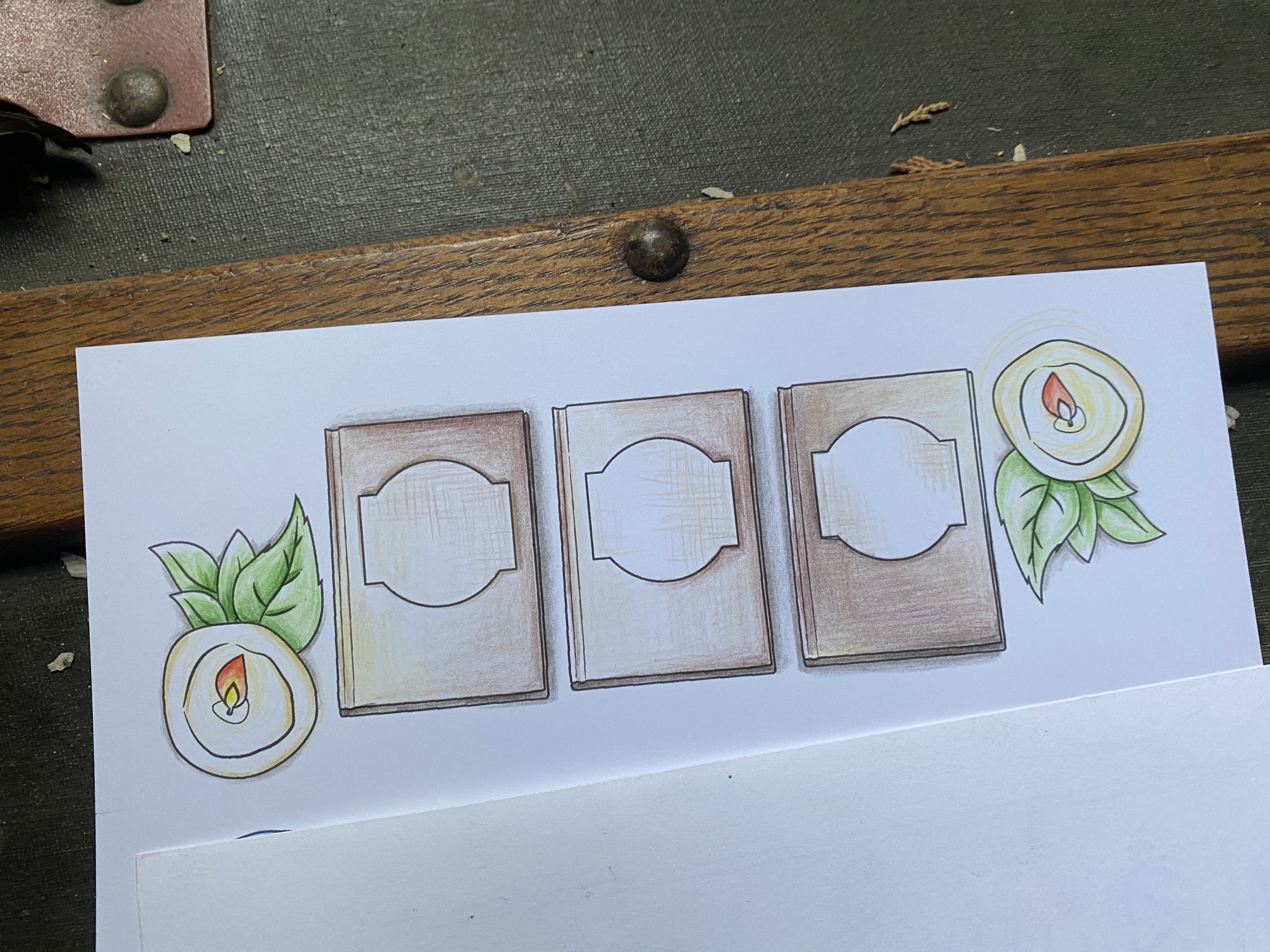 PART 3: GET STARTED SHADING
Learn the basics of light, shading, and shadow! Then get started coloring some simple objects. We'll practice with:
• Books (rectangles)
• Moons (spheres)
• Bottles & Candles (cylinders)
*Includes magical PDF's for all demos
PART 4: SHADING COMPLEX OBJECTS
Take your shading skills to the next level and learn how to color and shade "anything" with a few simple tricks! We'll practice with:
• Cauldrons (hollow objects)
• Roses & Smoke Swirls
• Transparent Glass Bottles
• Crystals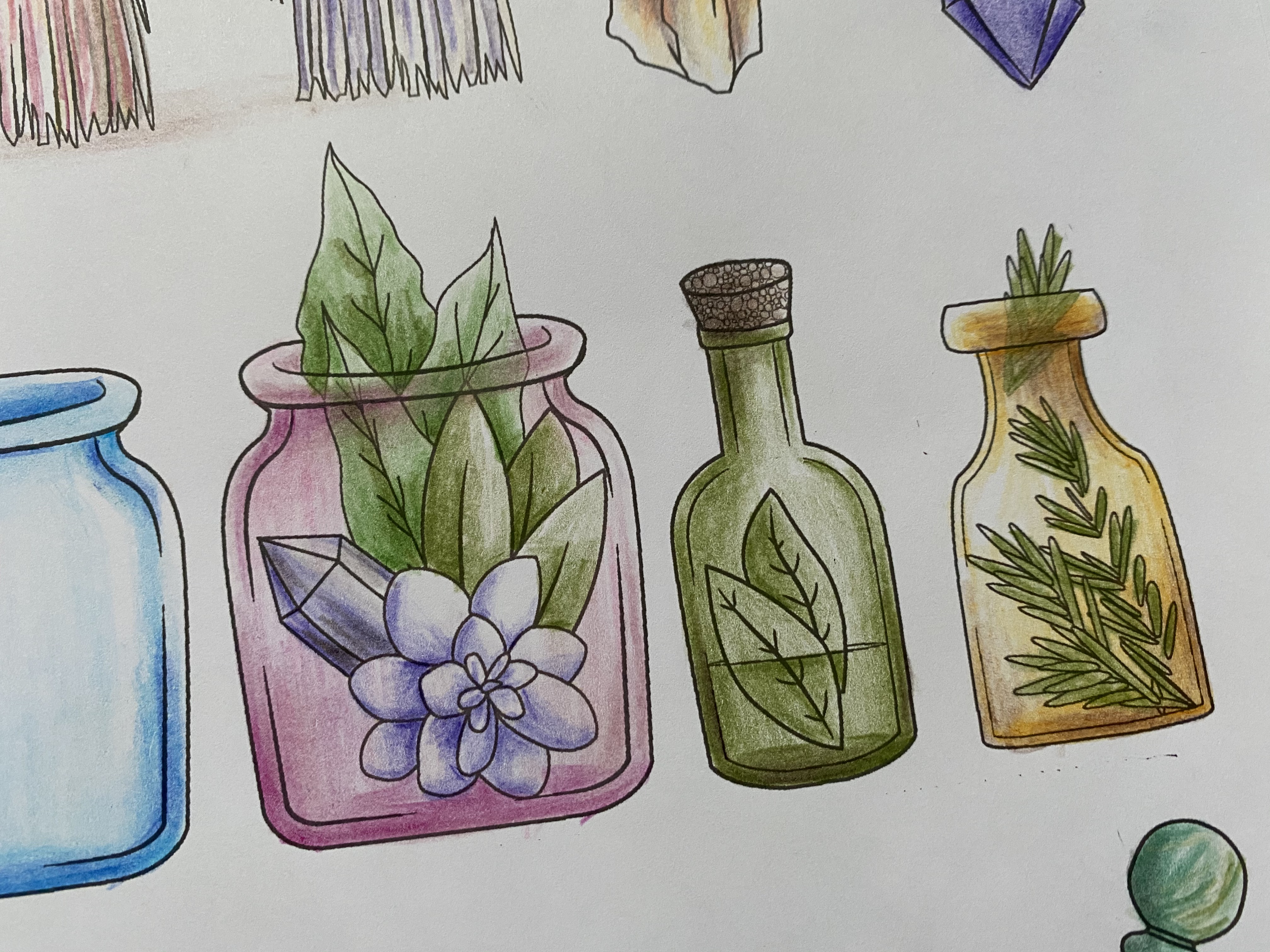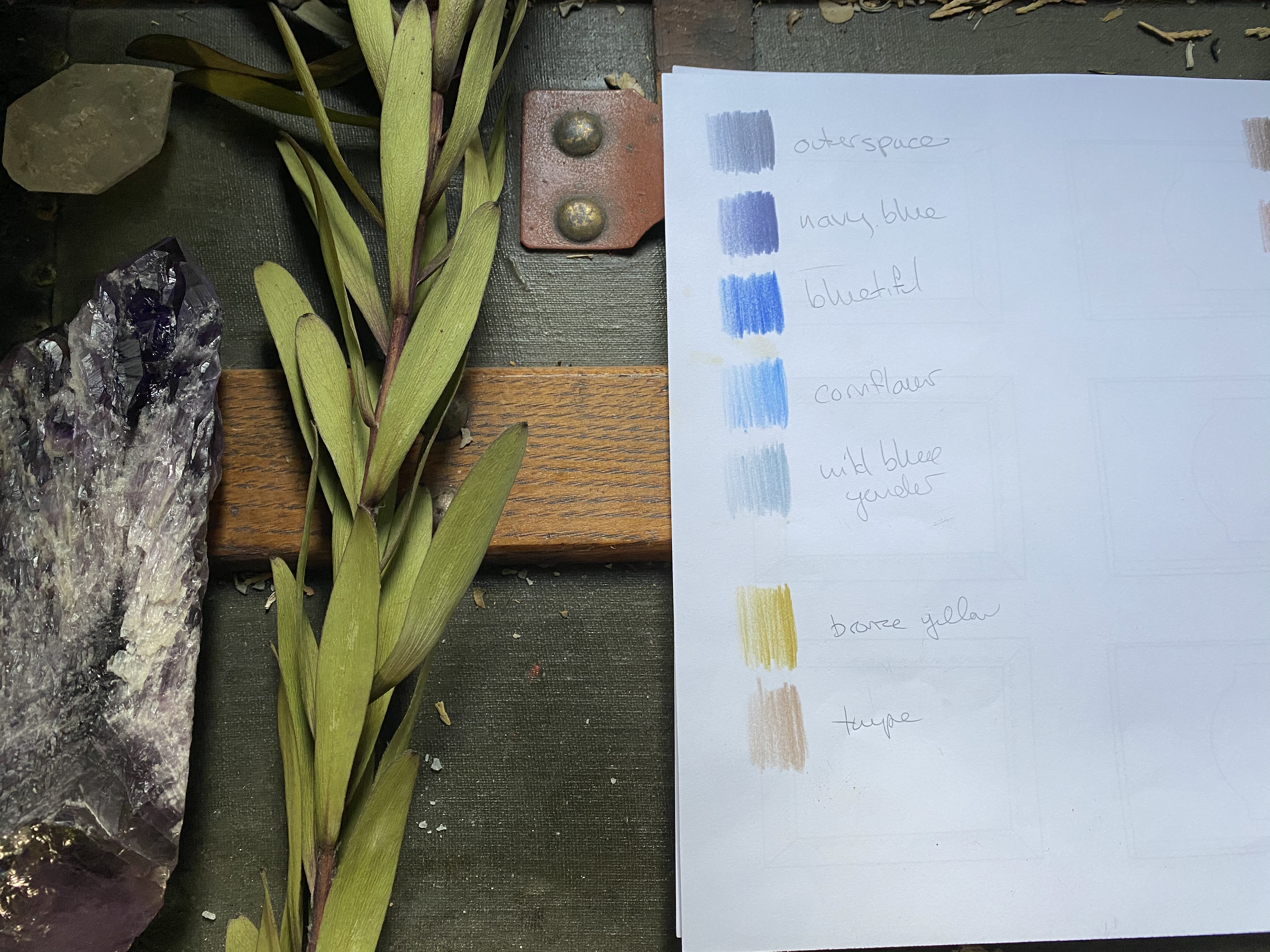 PART 5: COLOR INSPIRATION
Learn how to apply color harmonies and color inspiration to your art. We'll explore lots of different ways to pick color palettes—including "by heart" or "by spirit."
PART 6: PUT IT ALL TOGETHER!
In the final section, we'll put all of these magical new skills together and color pages with different techniques.
• Moon Phases with a Black Background
• Coloring a Page with Texture and Shadow
• Using Complementary Colors and a Dark Background
• Coloring with an "almost" Monochromatic Color Palette
... and lots of "extra" PDF practice sheets for you to color and explore what you've learned.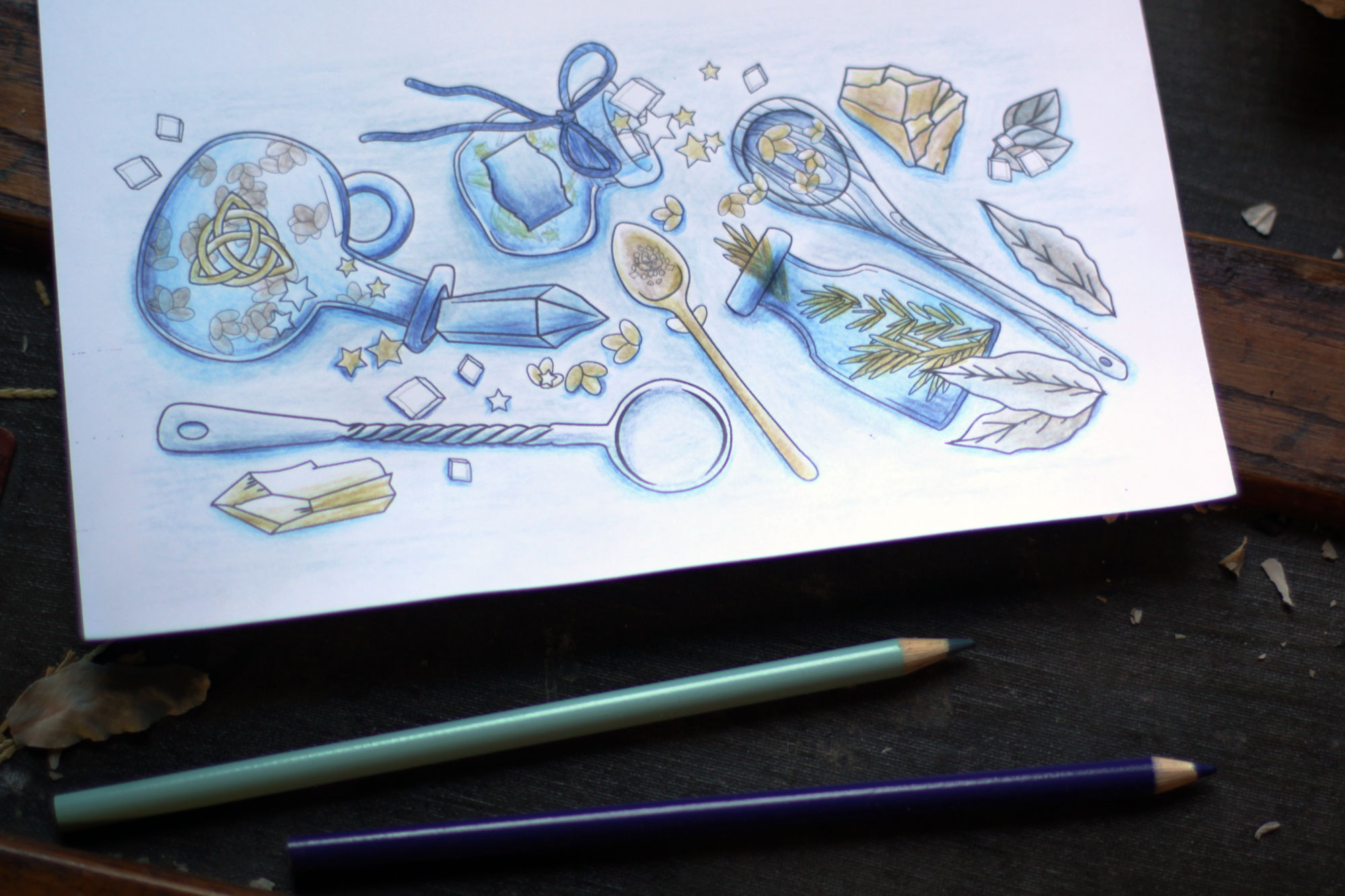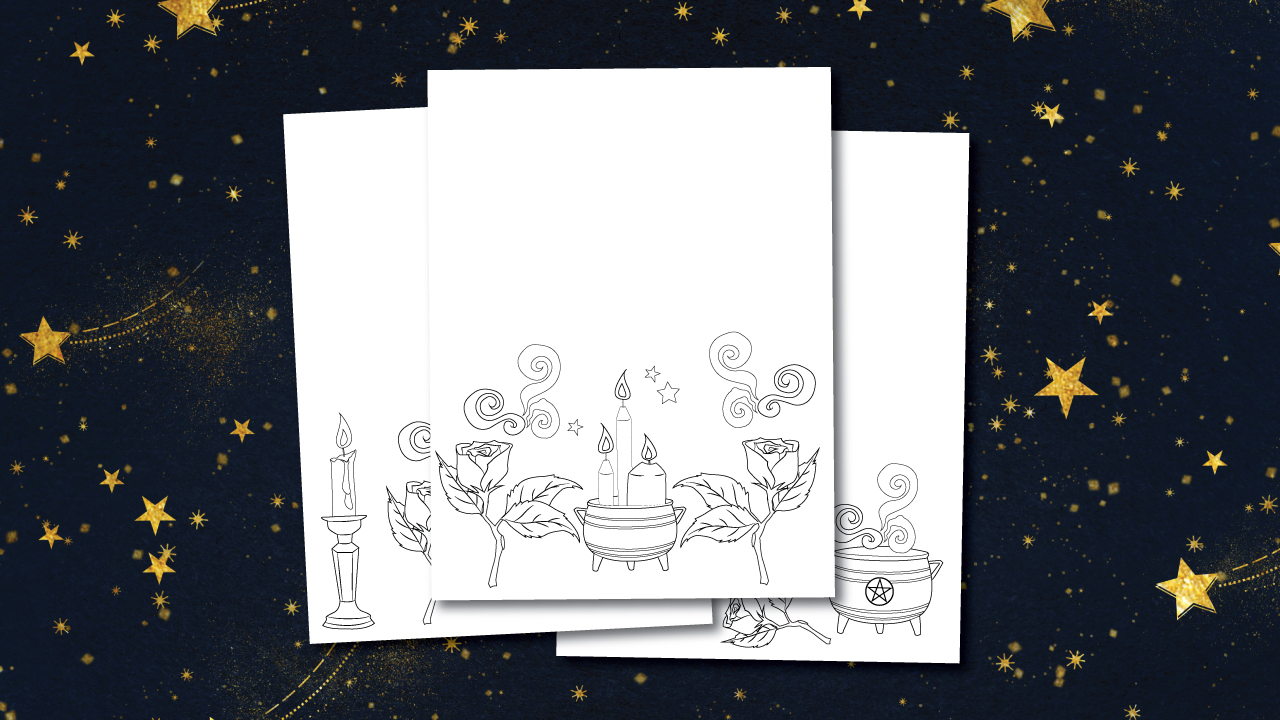 30+ Pages of Printable PDF's
Includes a 30+ page PDF of all of the pages you need (plus more!) to explore the demos and magic in this class.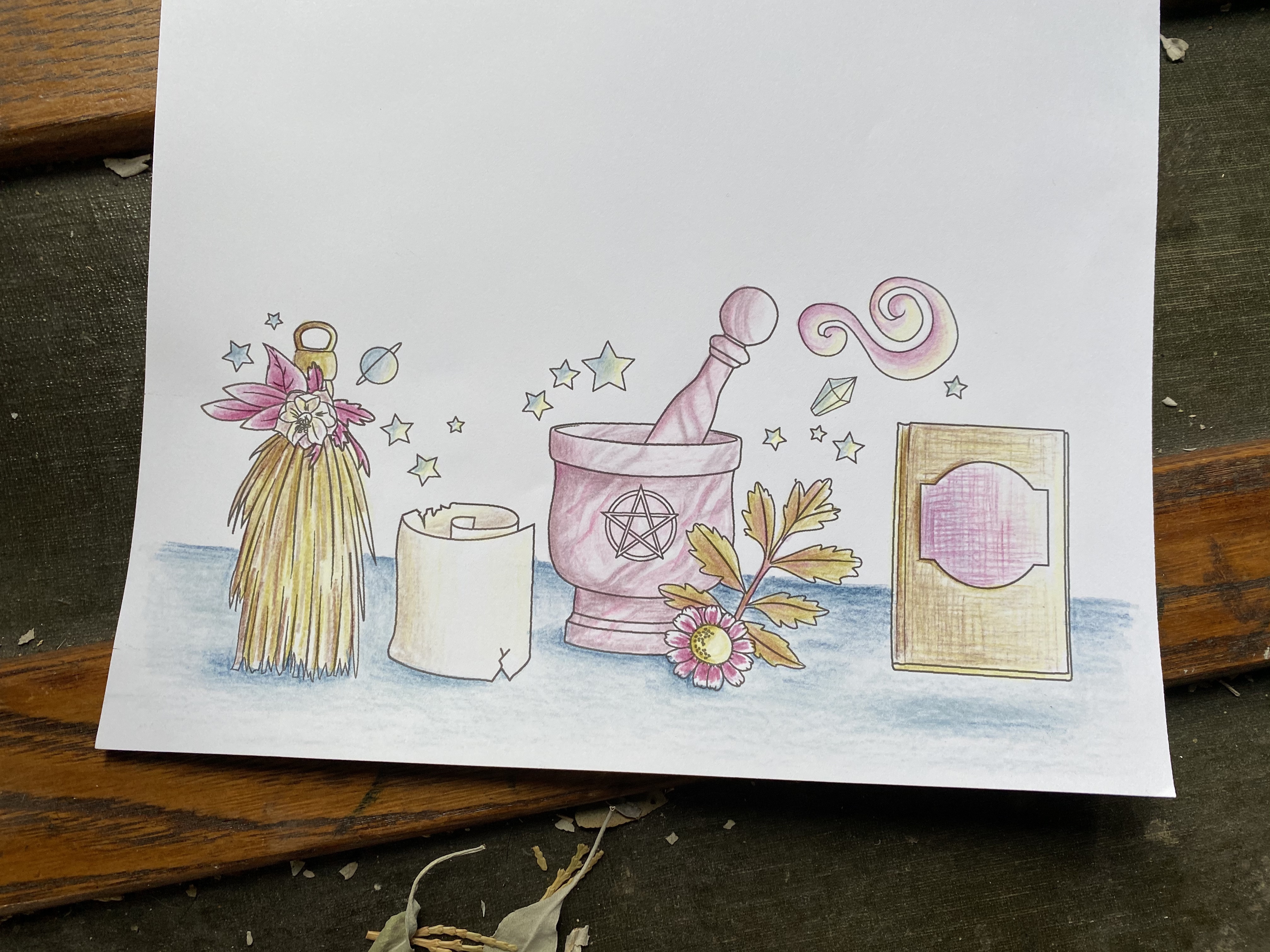 THE MAGIC OF TEXTURE
Learn simple ways to add texture and shadow to your coloring.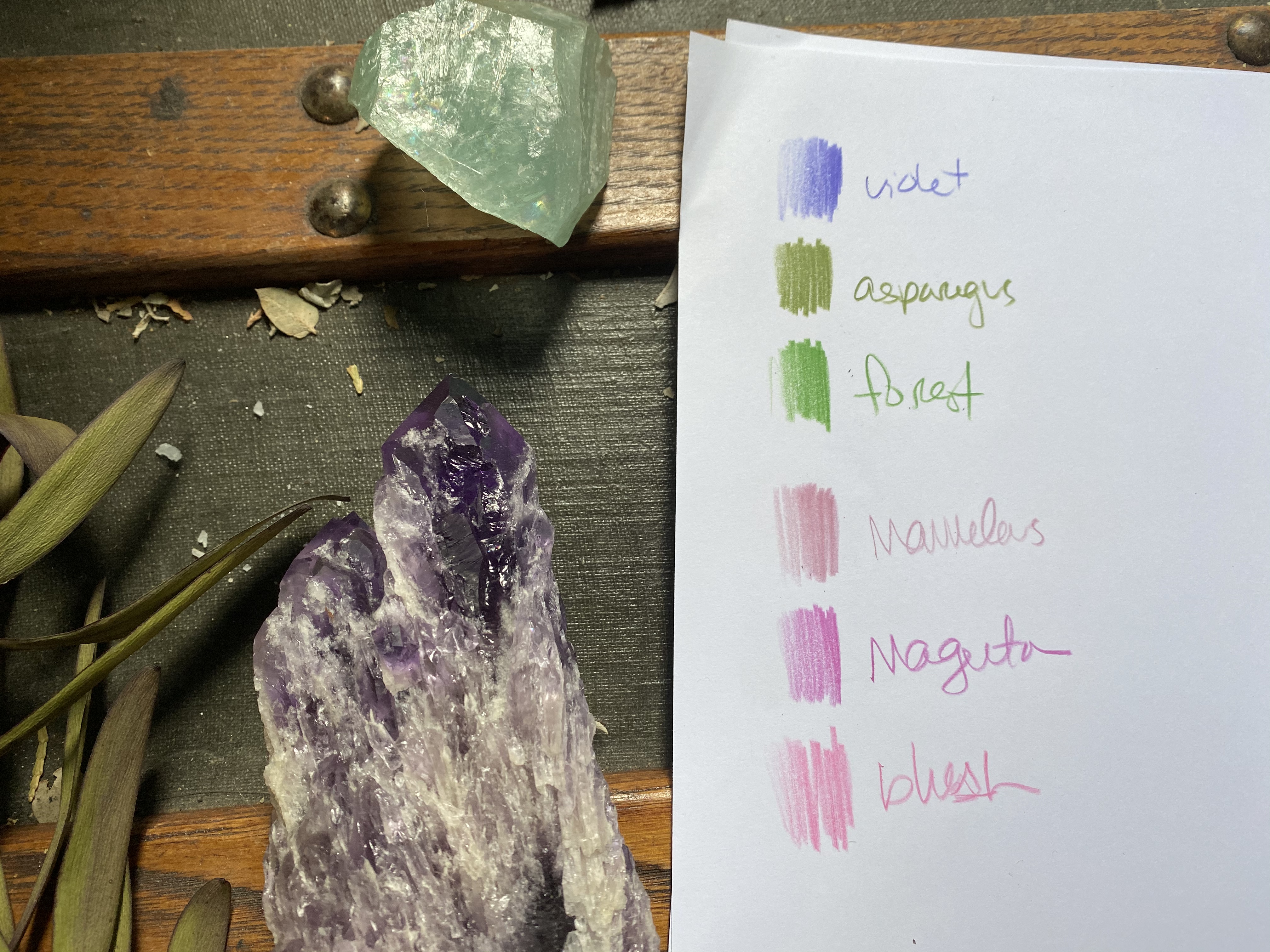 THE ALCHEMY OF COLOR
Mix and master the color wheel, and learn ways to choose inspiring color palettes.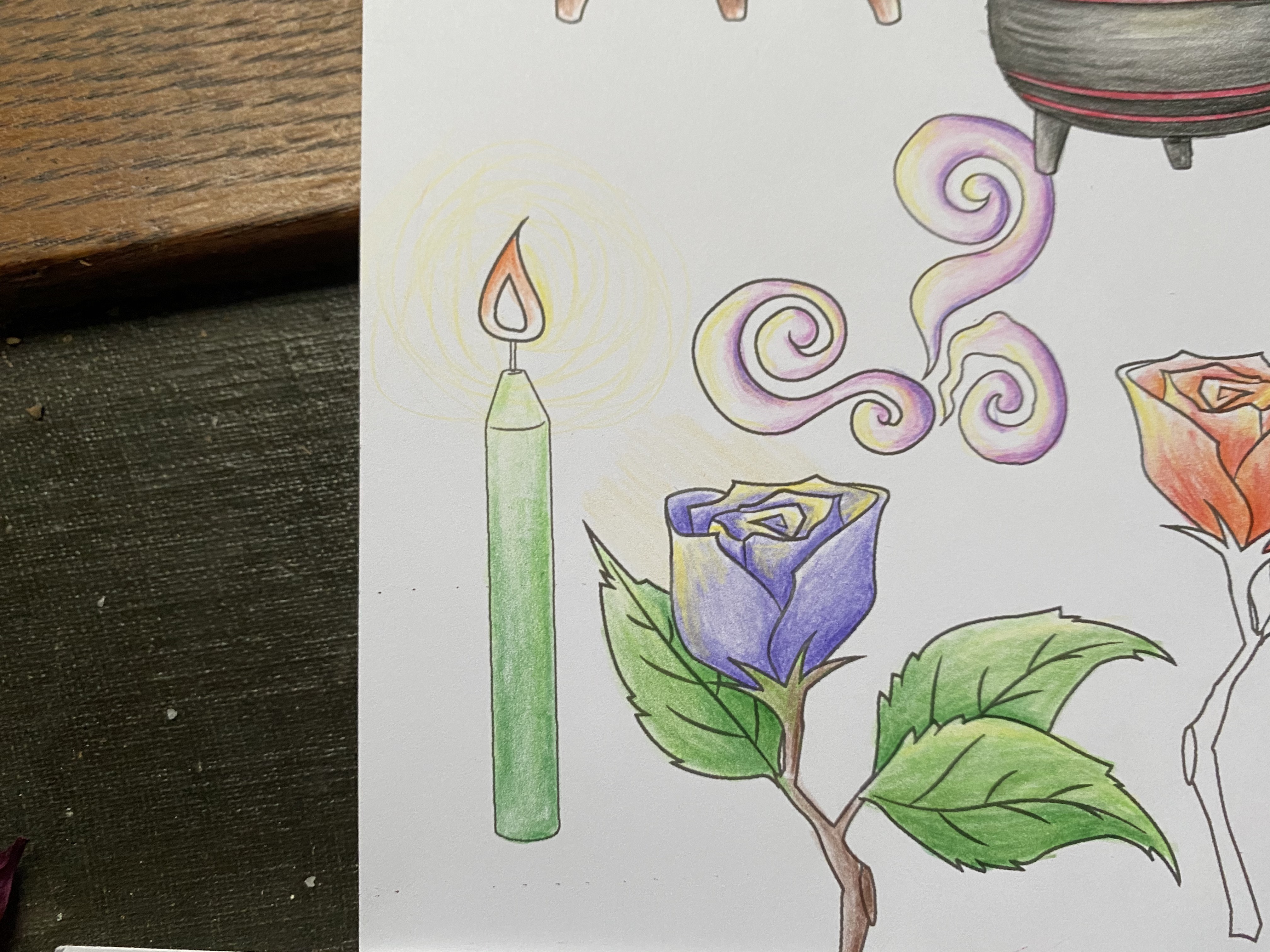 THE EXPRESSION OF SELF
You can complete the lessons anytime at your own pace, and with your own unique style.
Hi, I'm Amy Cesari
I'm Amy, author & illustrator of the Coloring Book of Shadows. In this one-of-a-kind coloring class, I'll show you practices in both art and magic, and ways to use them together to unleash your creativity.
If you want to express yourself through magic and art—join me for this awesome class!