Want to take your grimoire art
and witchy coloring to the next level?
I'll show you all of my practical coloring secrets through easy-to-follow examples.
We'll create EPIC PROJECTS & GRIMOIRE PAGES as well as perform spells and rituals to banish your artistic fears and unlock your creative confidence.
If you want to color like the examples on this page (which I did with basic Crayola pencils) — you can learn. All it takes is some practice and a few skills that you'll pick up in time.
Join me and I'll show you how!
PART 1: GET READY FOR MAGIC
Cast spells and rituals to release your creative fears and allow space for your art to flow. Includes printable PDF's for the following spells:
• A Grounding Spell
• Ways to direct your "art magic" once you're in the flow
• Circle Casting and energy clearing
• A Spell to clear and energize your space and materials.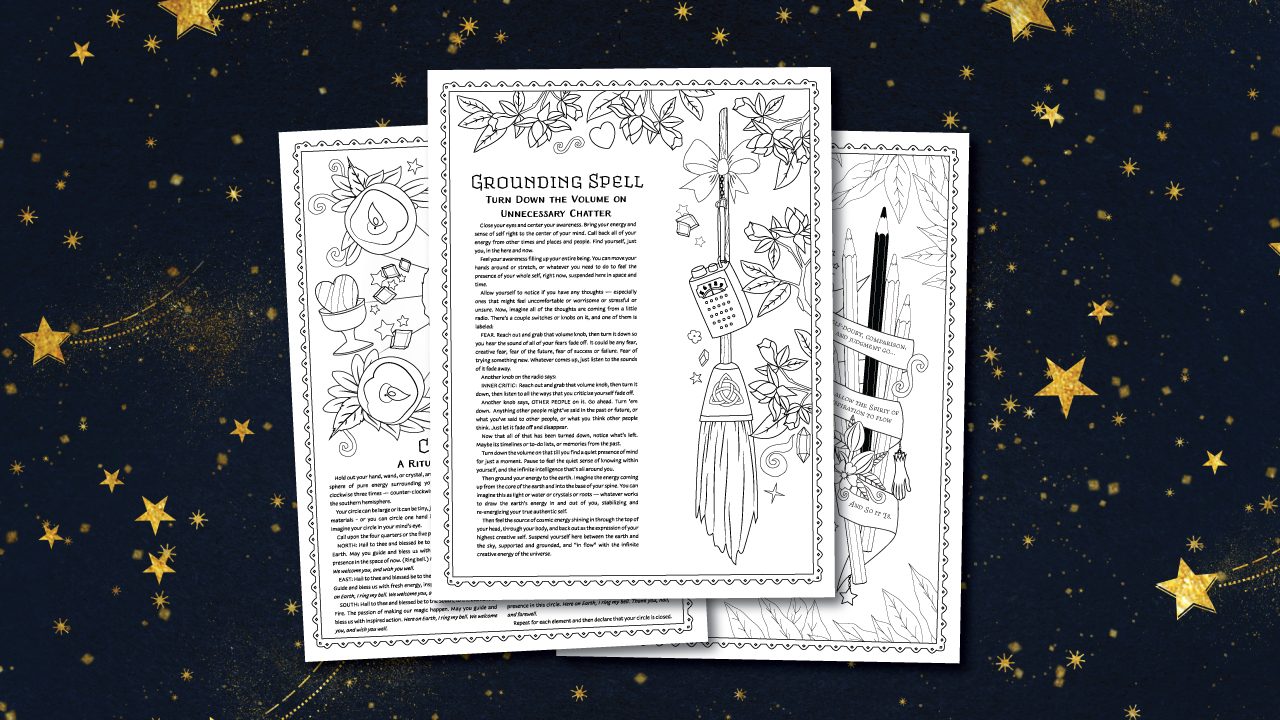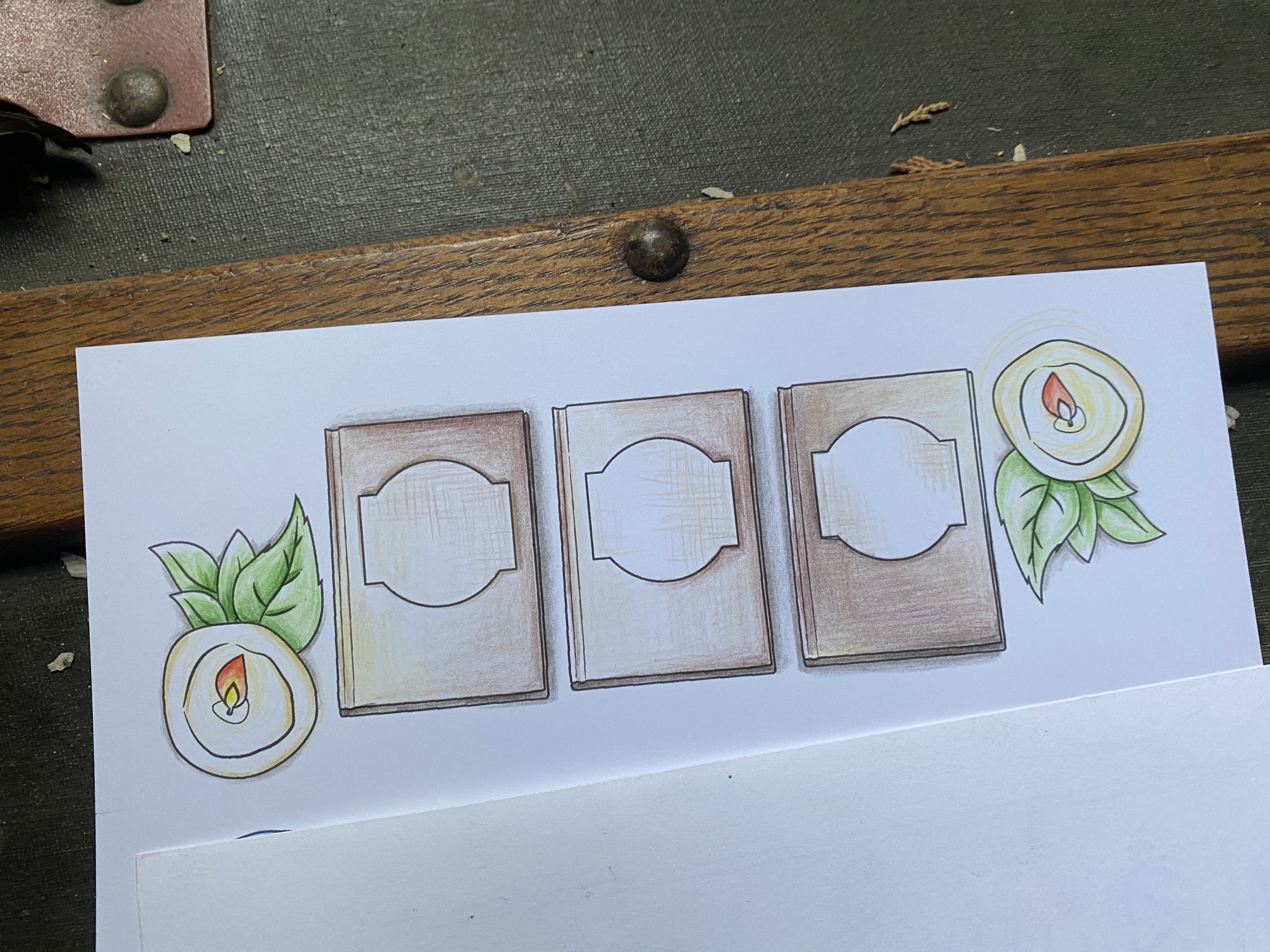 PART 2: GET STARTED SHADING
Learn the basics of light, shading, and shadow! Then get started coloring some simple objects. We'll practice with:
• Books (rectangles)
• Moons (spheres)
• Bottles & Candles (cylinders)
*Includes magical PDF's for all demos
Take your shading skills to the next level and learn how to color and shade "anything" with a few simple tricks! We'll practice with:
• Cauldrons (hollow objects)
• Roses & Smoke Swirls
• Transparent Glass Bottles
• Crystals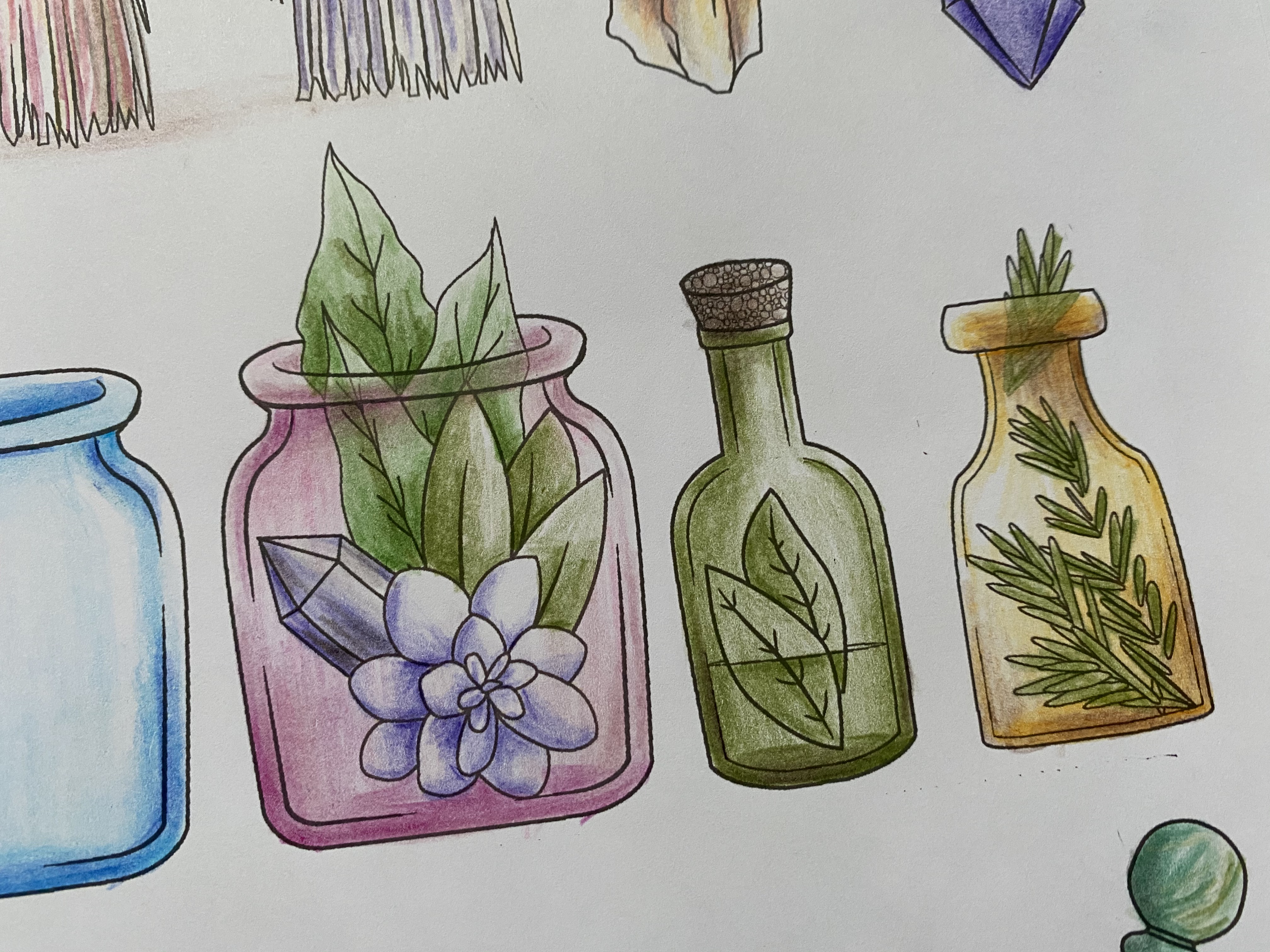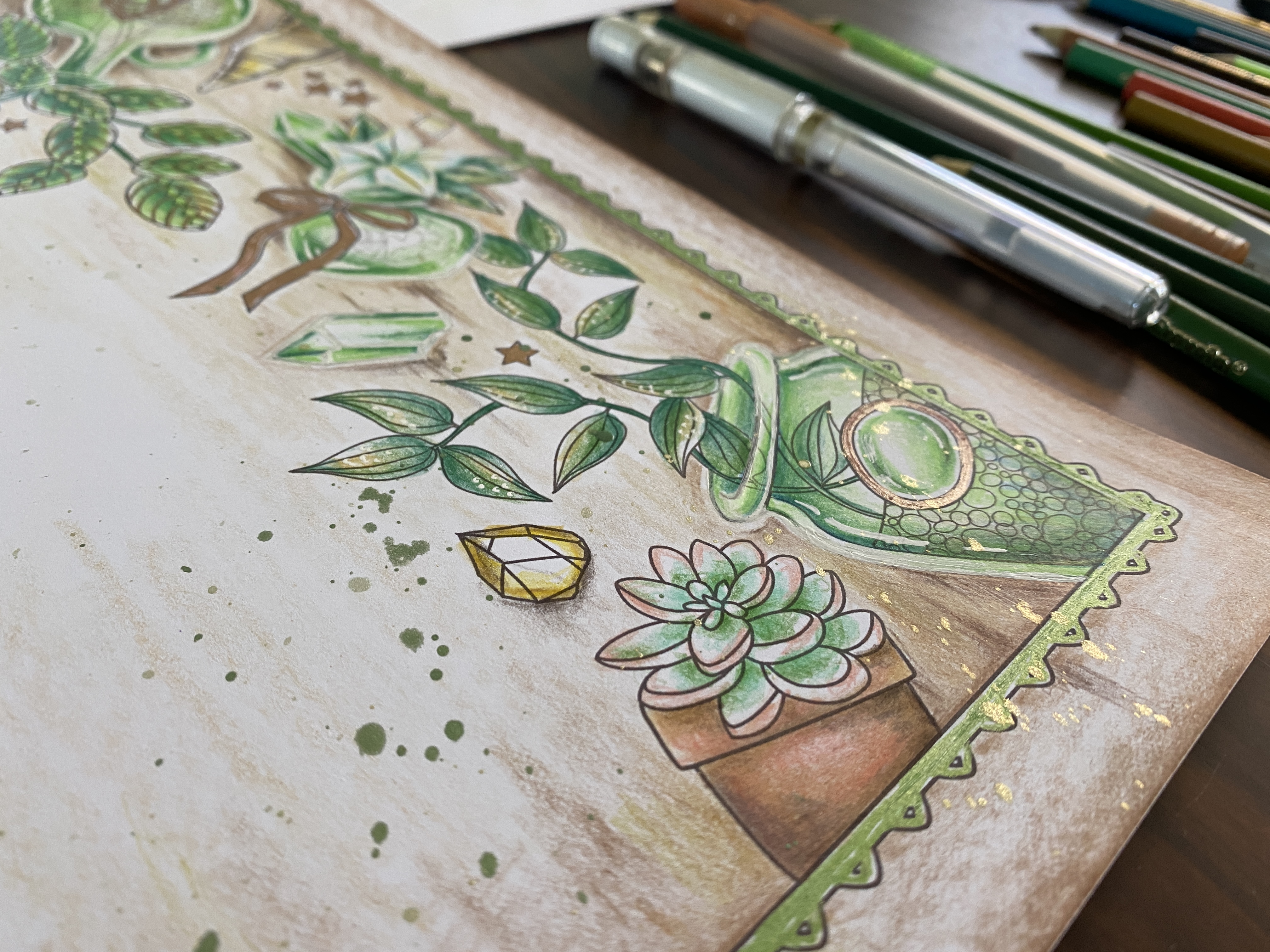 PART 4: PROJECTS & GRIMOIRE PAGES
We'll put all of these magical new skills together and color epic grimoire pages with style and flair.
Follow along step-by-step and create:
• Parchment Paper Effect in a "Green Witch's Grimoire"
• Starry Night Sky & Contrasting Colors
• A Bold Black Background & Shiny Accents
• I use BASIC CRAYOLA PENCILS and just a little bit of (optional!) metallic watercolor and white pen to create all of these magical moods and pages.
• READY TO CREATE YOUR OWN MASTERPIECES?!
• I'll show you how color and light work together so you can create any mood or creative vision that you want.
• Explore the power of "value"—the scale of dark to light—and how you can use it to add depth to your coloring.
• Learn to trust your creativity as you find your own style and take your witchy coloring to the next level!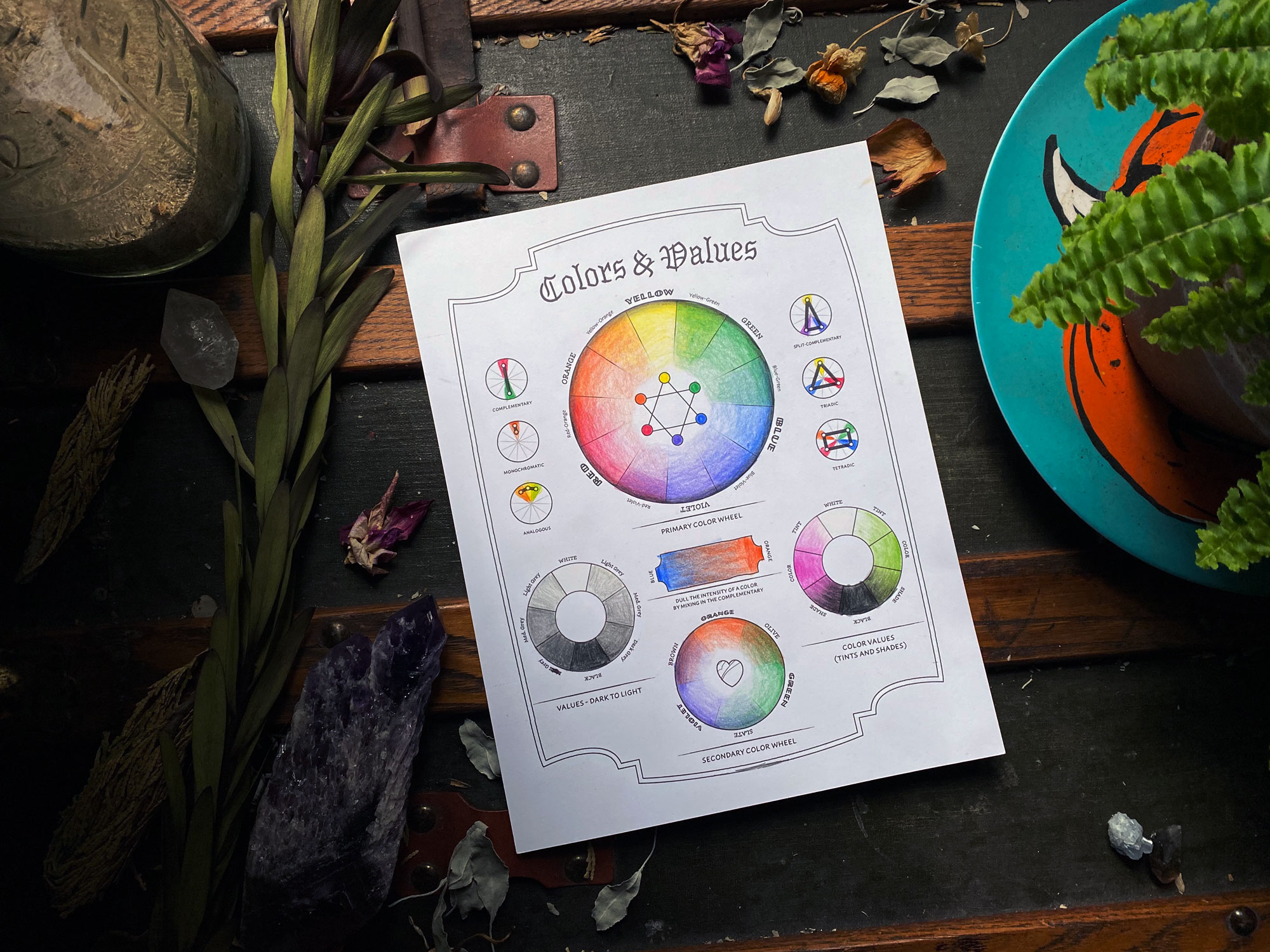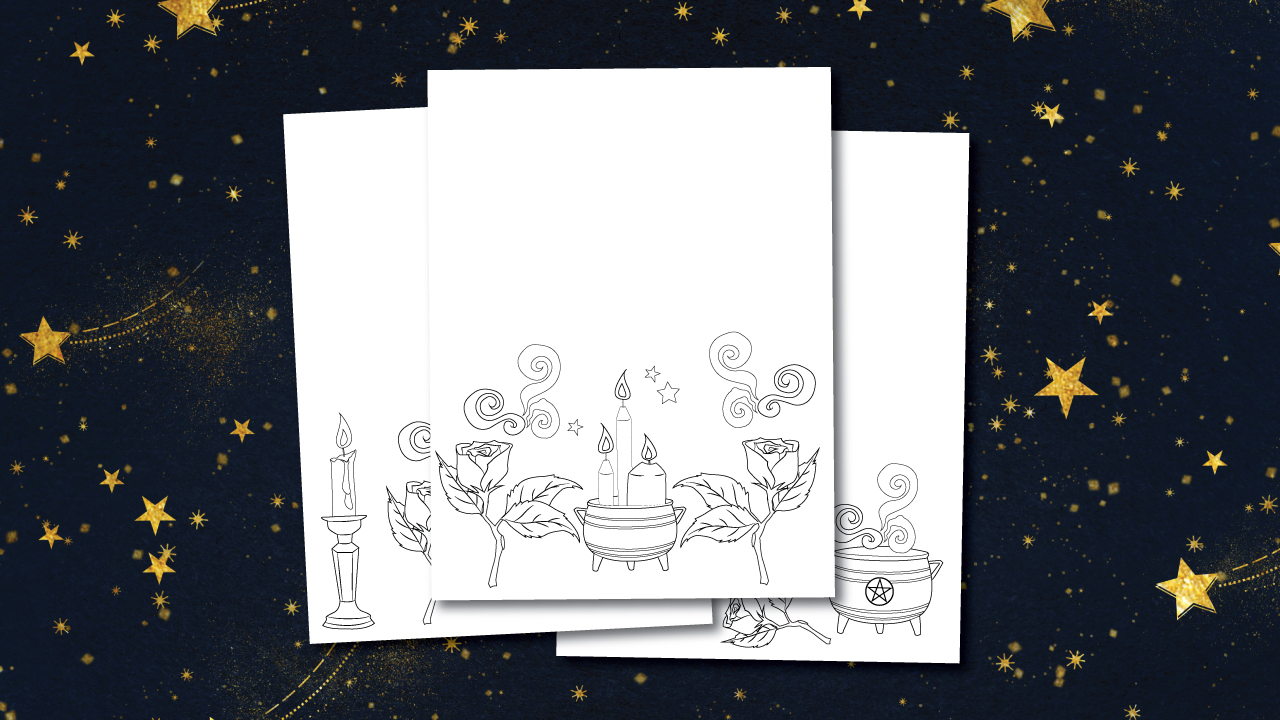 200+ Pages of Printable PDF's
Includes all of these printable coloring pages and bonuses — a value of one billion dollars!!!
• A printable PDF of all of the pages you need to explore the demos and magic in this class.
• BONUS: THE SECRET ART VAULT PAGES PDF — YES— this course includes a PDF of all of the "rare" art I sent out in emails from 2016 onwards.
• BONUS: Coloring Book of Shadows: Volume II printable PDF so you can practice, practice, practice and create the most magical grimoire and witchy coloring that is a true reflection of your soul.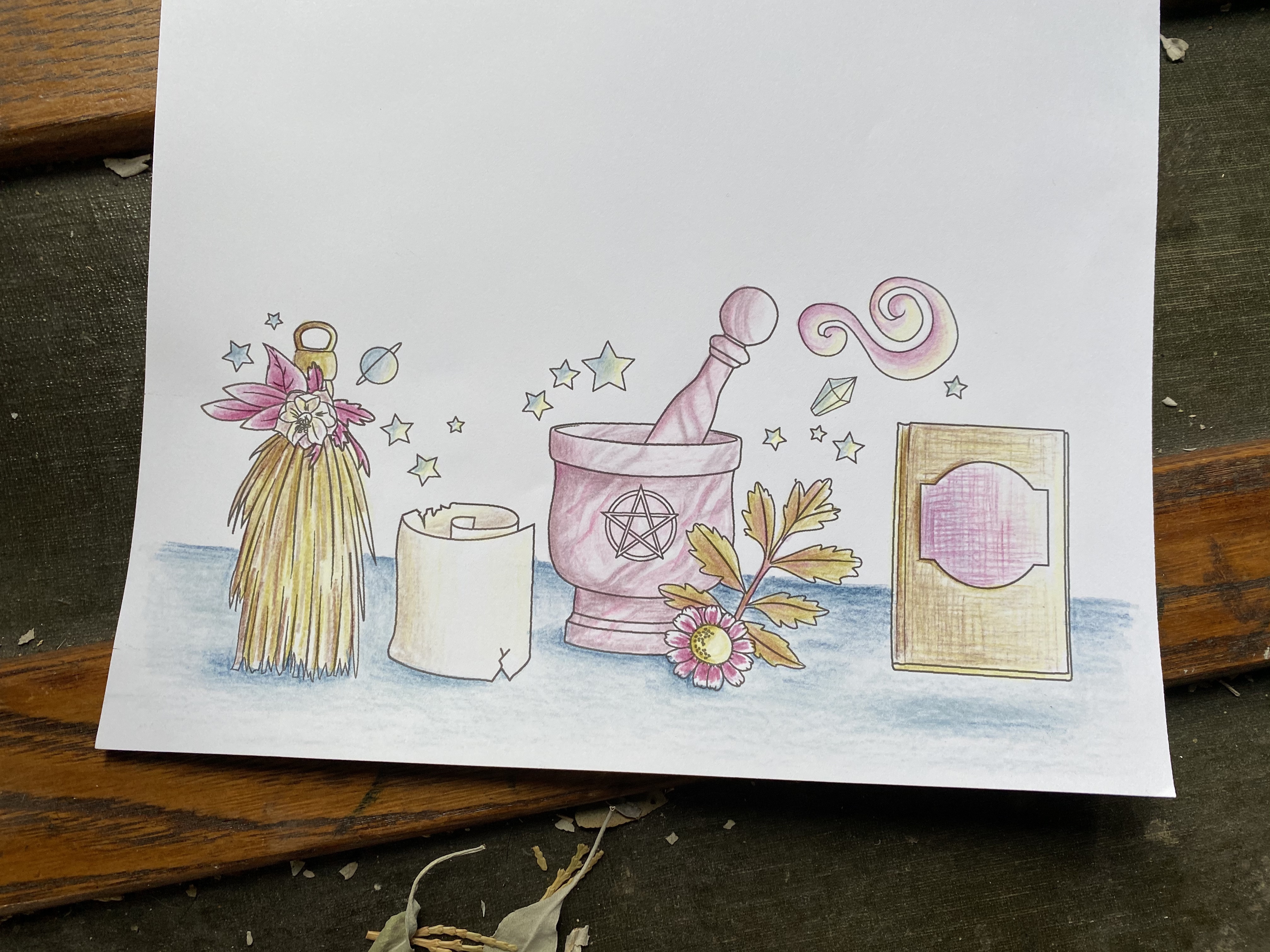 THE MAGIC OF TEXTURE
Learn simple ways to add texture and shadow to your coloring.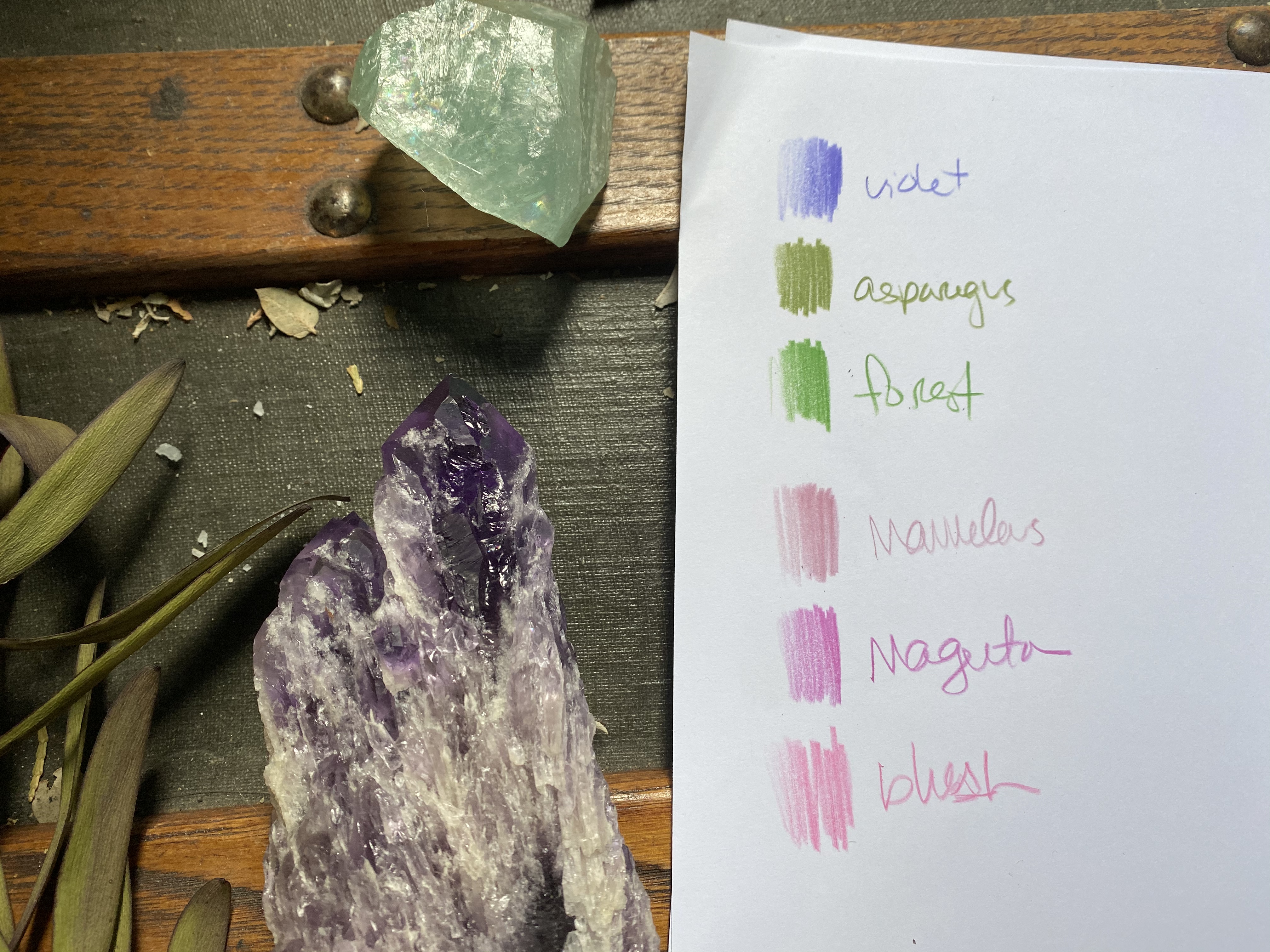 THE ALCHEMY OF COLOR
Mix and master the color wheel, and learn ways to choose inspiring color palettes.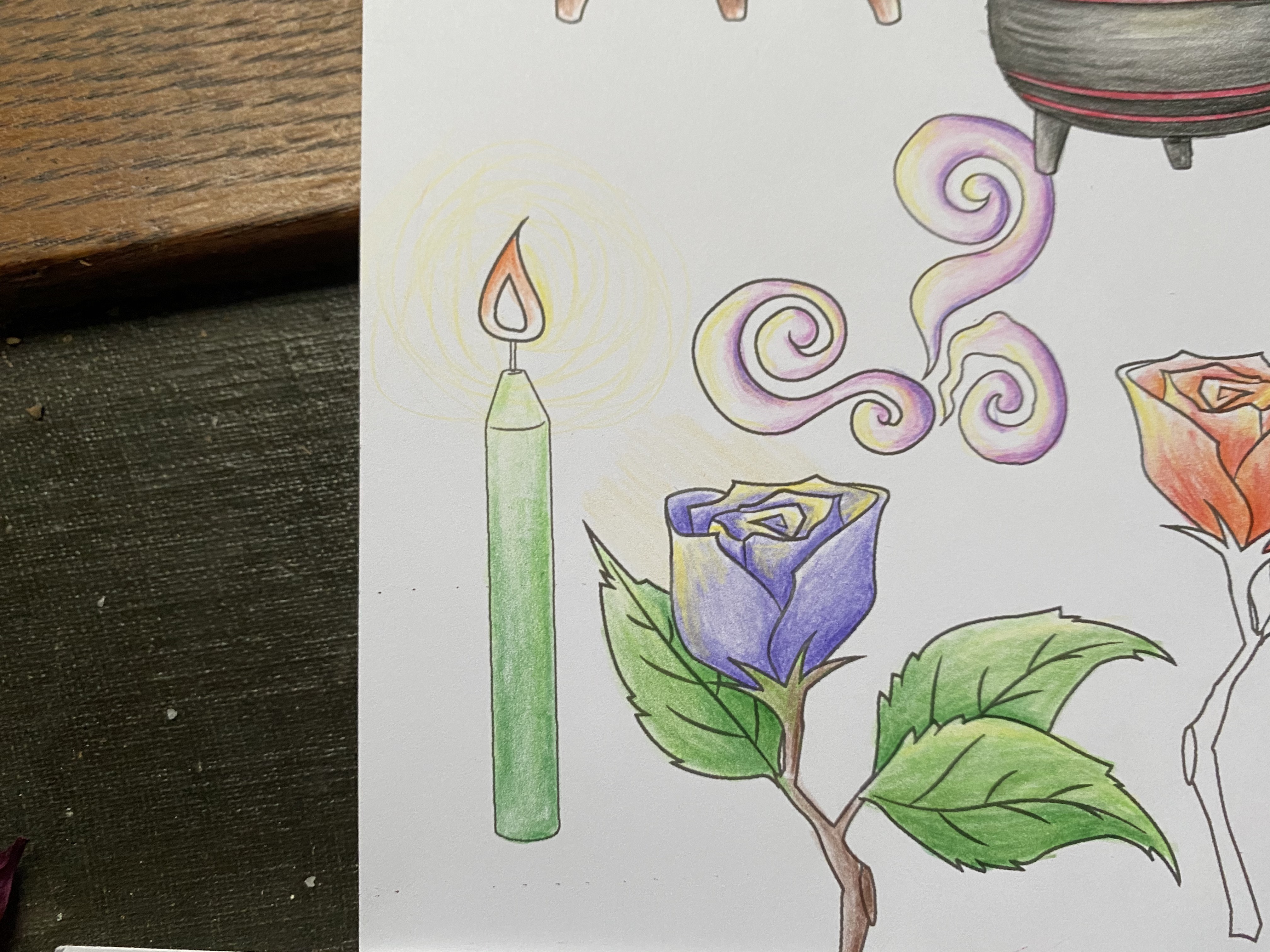 THE EXPRESSION OF SELF
You can complete the lessons anytime at your own pace, and with your own unique style.
Hi, I'm Amy Cesari
I'm Amy, author & illustrator of the Coloring Book of Shadows. In this one-of-a-kind coloring class, I'll show you practices in both art and magic, and ways to use them together to unleash your creativity.
If you want to express yourself through magic and art—join me for this awesome class!